Master's Program in Electrical Engineering
The Master of Electrical Engineering Program is designed for bachelor students from both engineering and science who wish to obtain a Master of Engineering (M.T.) Degree in Electrical Engineering.
The Electrical Engineering Master's Program includes the following Sub Study Programs:
Electrical Power Engineering
Control Engineering and Intelligent System
Computer Engineering
Media Technology & Digital Media
Biomedical Engineering
Microelectronic Engineering
Telecommunications engineering
Telematics and Telecommunication Networks
Management Engineering and Information Security Engineering
Information Technology Services
Program Educational Objectives
Our graduate will successfully establish a career with productive work in electrical engineering or
related fields.
Our graduate will undertake research or engage in life-long learning in electrical engineering and related fields or continue with advanced studies in a doctoral program.
Our graduates will have professionalism to lead and play an active role in industrial competition, government or the education sector in electrical engineering or related fields.
Curriculum Structure
[accordion class=""]
[spoiler title="Mandatory Course – Master of Electrical Engineering" open="no" style="fancy" icon="plus" anchor="" class=""]H


[/spoiler]
[spoiler title="Mandatory Course – Electrical Power Engineering" open="no" style="fancy" icon="plus" anchor="" class=""]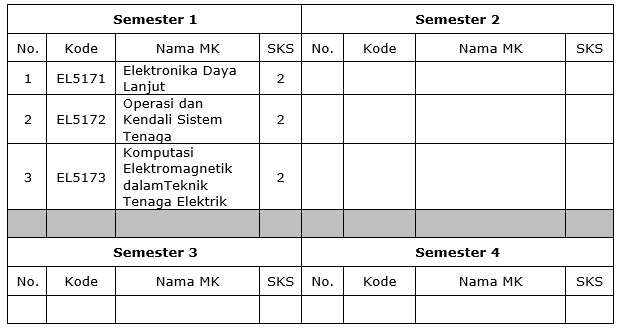 [/spoiler]
[spoiler title="Mandatory Course – Control Engineering and Intelligent System" open="no" style="fancy" icon="plus" anchor="" class=""]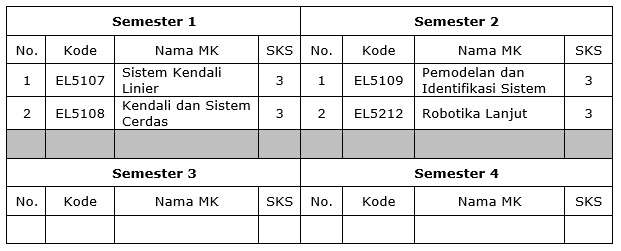 [/spoiler]
[spoiler title="Mandatory Course – Computer Engineering" open="no" style="fancy" icon="plus" anchor="" class=""]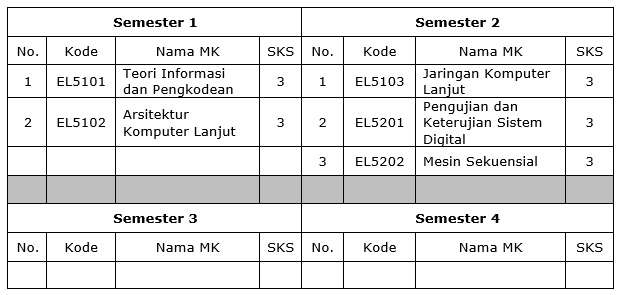 [/spoiler]
[spoiler title="Mandatory Course – Media Technology & Digital Media" open="no" style="fancy" icon="plus" anchor="" class=""]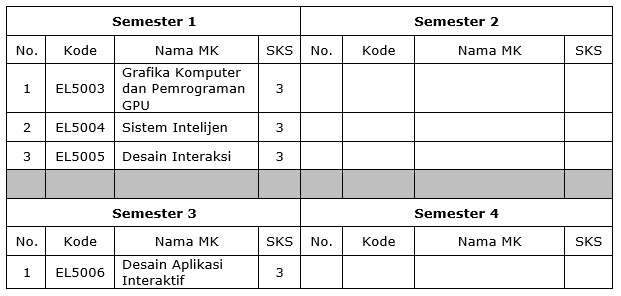 [/spoiler]
[spoiler title="Mandatory Course – Biomedical Engineering" open="no" style="fancy" icon="plus" anchor="" class=""]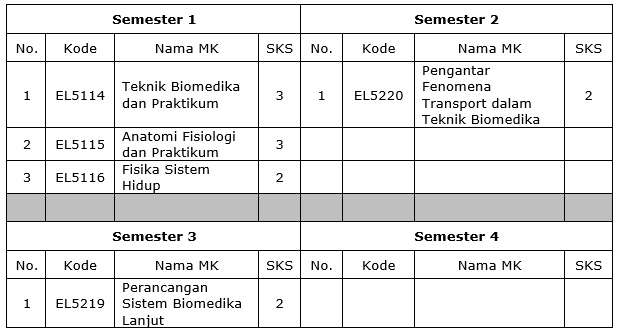 [/spoiler]
[spoiler title="Mandatory Course – Microelectronic Engineering" open="no" style="fancy" icon="plus" anchor="" class=""]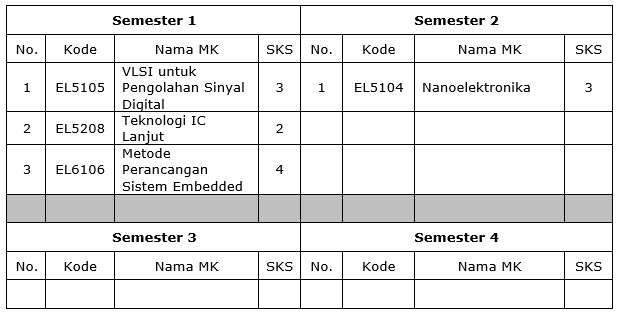 [/spoiler]
[spoiler title="Mandatory Course – Telecommunications engineering" open="no" style="fancy" icon="plus" anchor="" class=""]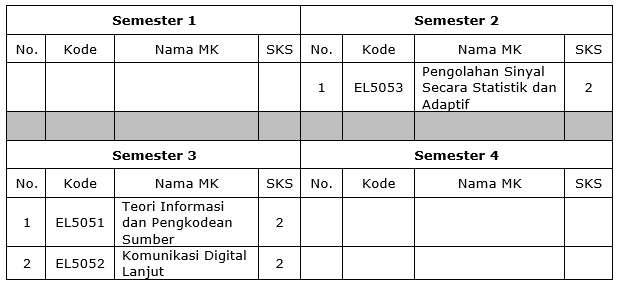 [/spoiler]
[spoiler title="Mandatory Course – Telematics and Telecommunication Networks" open="no" style="fancy" icon="plus" anchor="" class=""]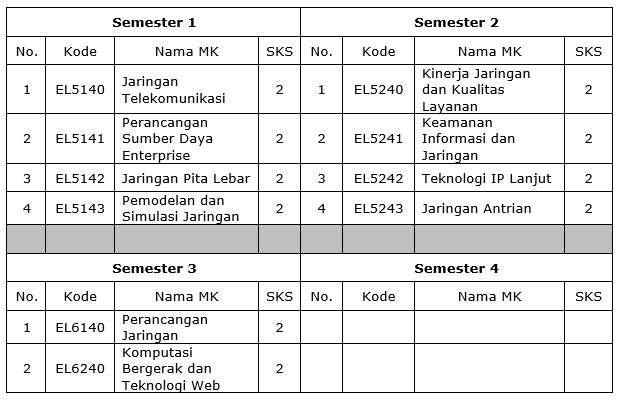 [/spoiler]
[spoiler title="Mandatory Course – Management Engineering and Information Security Engineering" open="no" style="fancy" icon="plus" anchor="" class=""]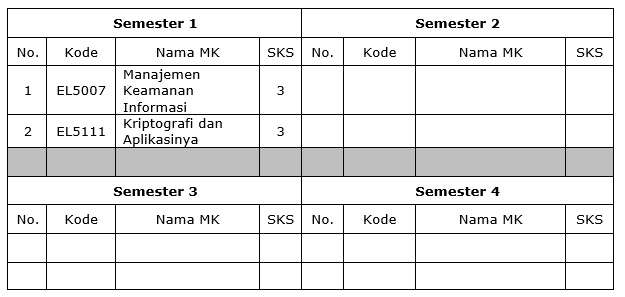 [/spoiler]
[spoiler title="Mandatory Course – Information Technology Services
" open="no" style="fancy" icon="plus" anchor="" class=""]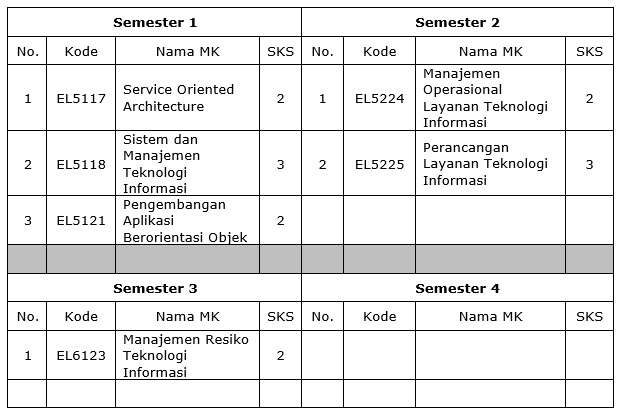 [/spoiler]
[/accordion]
New Student Registration and Selection
General requirements can be seen at the address: http://www.usm.itb.ac.id/
Additional requirements: At the time of online registration, all prospective students must have passed the ELPT/TOEFL and TPA scores that have been determined by ITB.

ITB ELPT score ≥ 77 or TOEFL ITP ≥ 475
Bappenas TPA Score ≥ 475

If you have any questions regarding this program, please contact :
Sdr. Dede Bagja S
e-mail: dede@stei.itb.ac.id
telp: 022-2508135