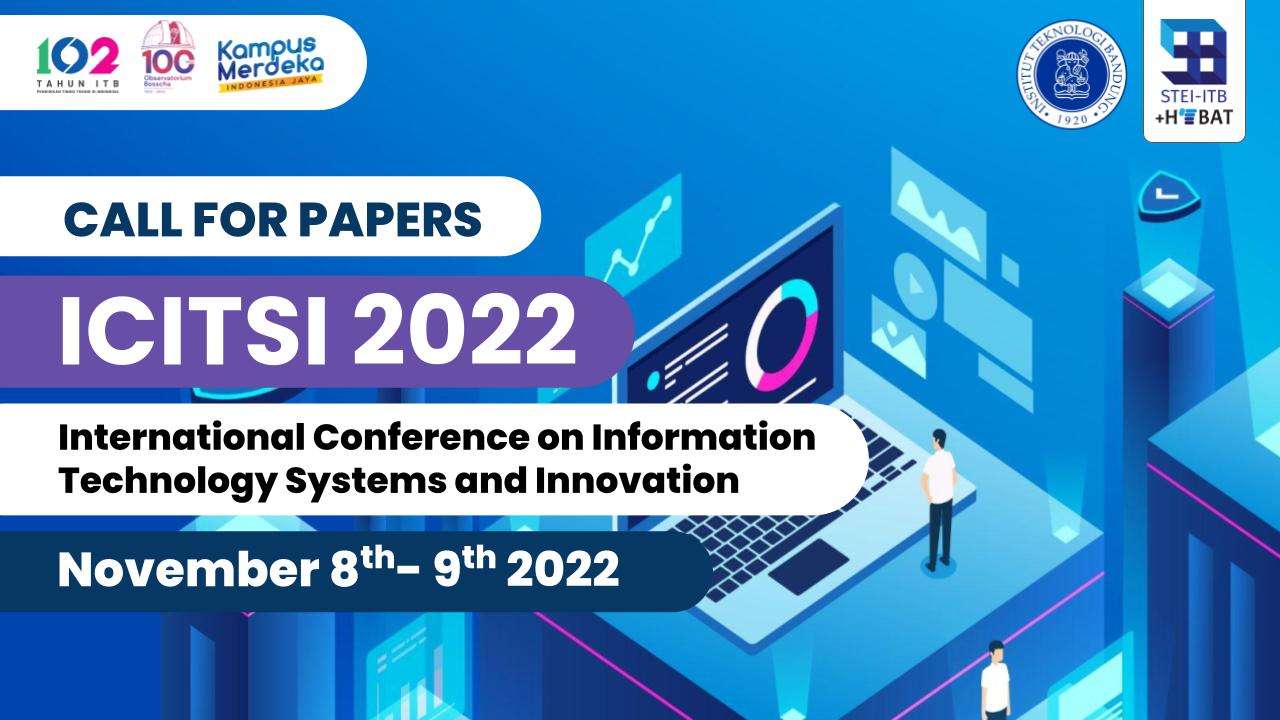 CALL FOR PAPERS – ICITSI 2022
[Deadline full paper submission batch 2 until September 9th, 2022]
[Theme]
Disruptive and Emerging Digital Technologies Driven Digital Transformation
International Conference on Information Technologi System and Innovation (ICITSI) 2022 invites all of the representatives of academia, industry, business, government, and cyber society to present recent advances in the fields of information technology systems and innovation.
The topics of interest include but are not limited to
1. Services Computing and Services Computing Systems
2. Smart Services Systems Engineering and Design
3. Digital Security, Forensics, and Law
4. Digital Transformation and Innovation
5. Disruptive and Emerging Digital Technologies
6. Others
[Keynote Speaker]
1. Prof. Robin Ram Mohan Doss (DEAKIN University, Australia)
2. Prof. Kangbin Yim (Soonchunhyang University, South korea)
3. Prof. Suhardi (INSTITUTE of TECHNOLOGY BANDUNG, Indonesia)
[Paper Publication]
All accepted papers will be submitted for possible inclusion into IEEE Xplore.
[IMPORTANT DATES]
Full Paper Submission Batch 2 : September 9, 2022
Notification Of Acceptance Batch 2 : September 30, 2022
CAMERA-READY SUBMISSION: October 9, 2022
CONFERENCE DATE : Bandung, November 8-9, 2022
[SUBMISSION LINK]
https://icitsi2022.edas.info/
For More Information, visit:
http//icitsi.org/