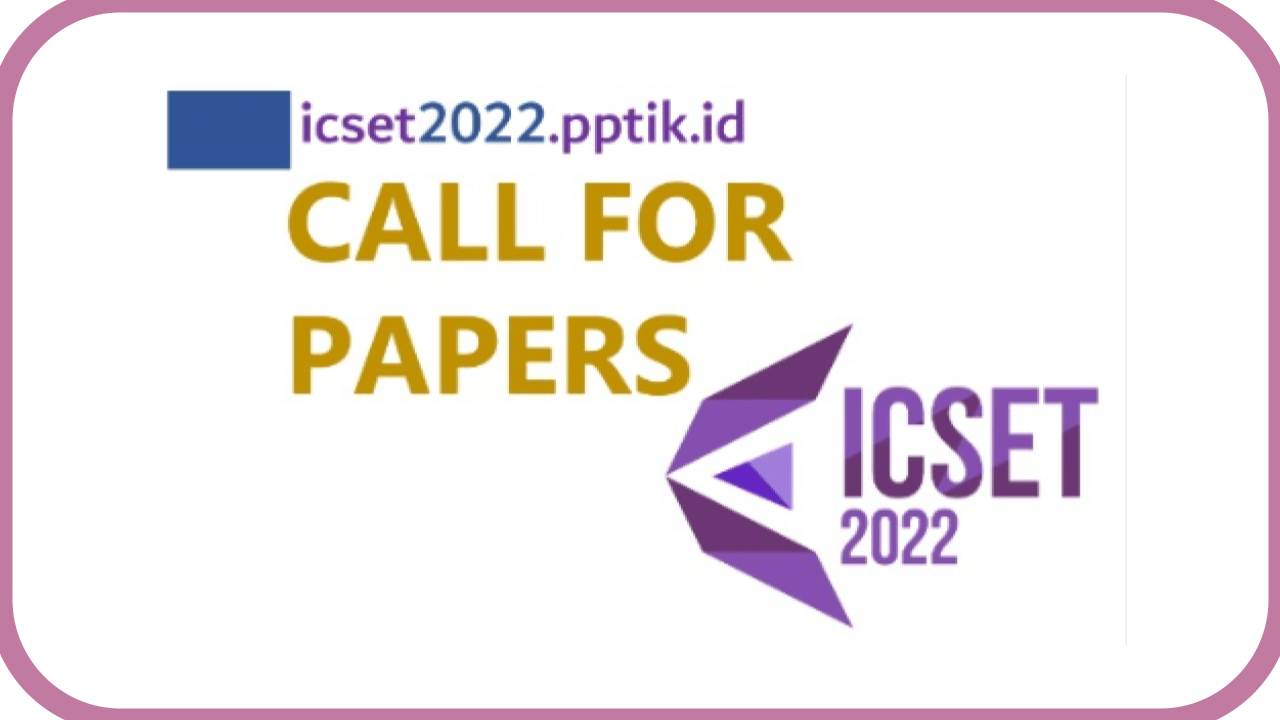 Dear Colleagues,
Upon numerous requests, we extended the paper submission deadline of ICSET2022.
We would like to invite you to submit your paper/article to " 12th International Conference on System Engineering and Technology (ICSET2022)" that will be held on 3-4 October 2022. The conference is organized by Institut Teknologi Bandung and Universiti Teknologi Mara.
ICSET 2022 invites researchers, scientists, students, lecturers, and technologists from some of the top companies, universities, research firms, and government agencies from around the world. The acceptance decisions will take into account paper novelty, technical depth, elegance, practical or theoretical impact, and presentation. Accepted papers will be submitted for possible inclusion into IEEE Xplore subject to meeting IEEE Xplore's scope and quality requirements.
Important Dates:
AUG-02 : SEP-1 : Full paper Submission Deadline  (Paper submission is extended until 1st September 2022)
SEP-02 : SEP-9 : Notification of Acceptance
SEP-16 : Camera Ready Submission
ICSET 2022 will be held as Hybrid Conference (limited seats for Offline Participants).
We are looking forward to your submissions.
Complete details are available on the conference website:
http://icset2022.pptik.id
If you have any trouble in submission, don't hesitate to contact us:
E-mail: icset2022@itb.ac.id
Phone: +62 22 2500960
Fax: +62 22 2534217