The Savlite team, consists of M. Ali Novandhika (Electrical Engineering 2018), Priyo Bayu R. (Mechanical Engineering 2018), M. Maulana Ibrahim (Mechanical Engineering 2018), and Yahya Zakaria (Mechanical Engineering 2018) managed to bring home the Runner Up title at Think Efficiency 2022 "Powering The Nation", organized by Shell Indonesia and Energy Academy Indonesia (ECADIN).
They initiate new and renewable resources that produce electrical energy from wind energy. We often feel the wind blow when driving past a high-speed truck or car. Departing from this incident, they think about the potential utilization of wind energy.
Based on calculations, there are 11-13% of energy lost due to air drag for each car movement with an average speed of 100 km/hour. This phenomenon creates fluid dynamics, an event when the air moved around a moving object. The Savlite team saw an opportunity for innovation from this "accidental" incident.
The SEEI (School of Electrical Engineering and Informatics) and FIT (Faculty of Industrial Technology) students, invented Savlite, an integrated product between a savonius turbine and street lighting on toll roads or called the Self-sustaining Smart Street Lighting System. A turbine is installed in the middle of the toll road to capture wind energy from vehicles crossing the toll road.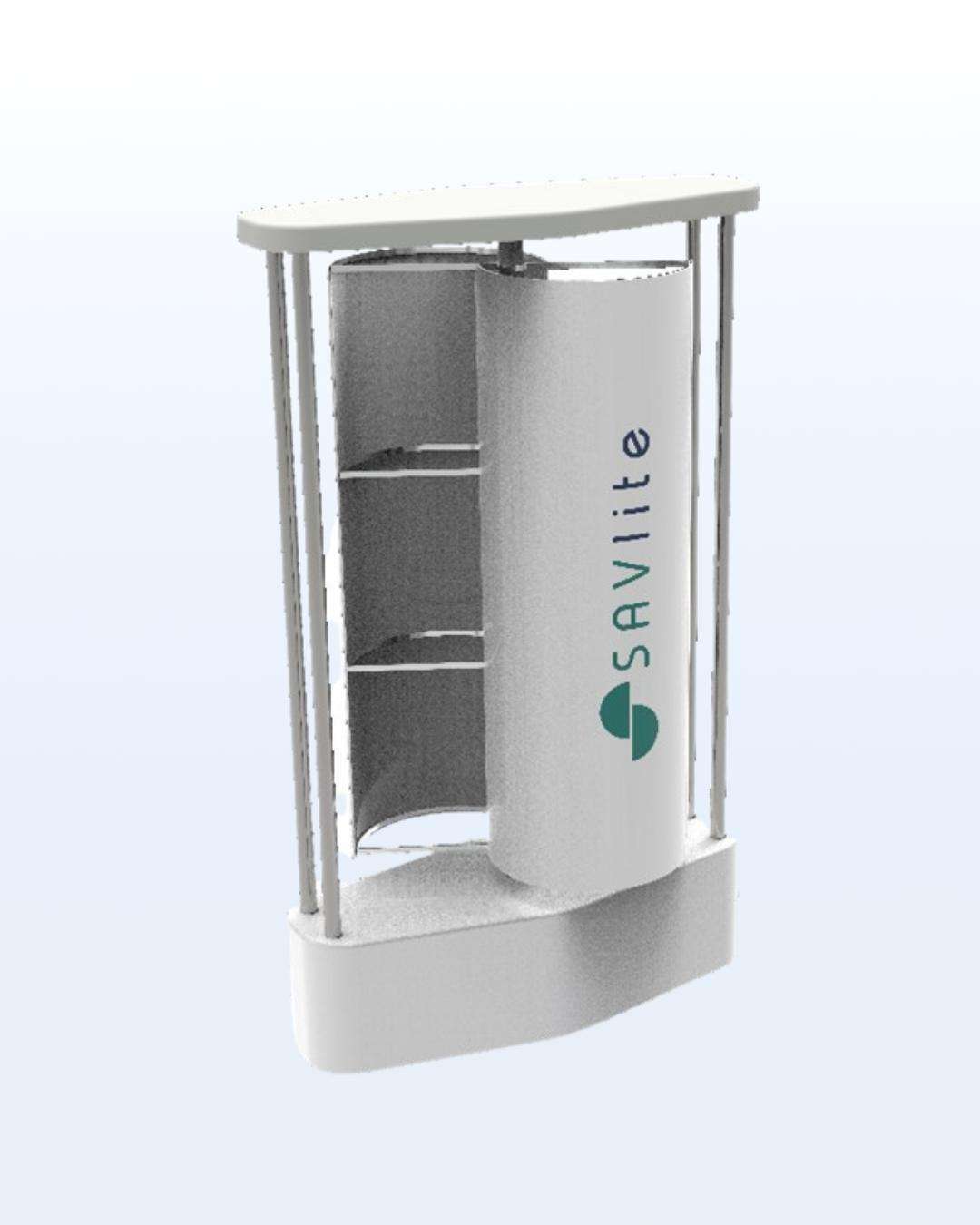 The electrical energy produced is able to supply power for street lighting. Based on the Computer Fluid Dynamics (CFD) simulation with a review of the Jakarta-Cikampek Toll Road, one vehicle with an average speed of 90 km/hour is capable of producing 100 Watt Peak which is sufficient to supply a street lamp for 12 hours. The lighting used has a power of 120 Watts.
Their achievements cannot be separated from the support of many parties, such as Syarif Riyadi, Co-Founder of ECADIN, who became a mentor during this competition. The Think Efficiency 2022 jury, who often provides constructive input, is also a part behind the Savlite Team's achievements.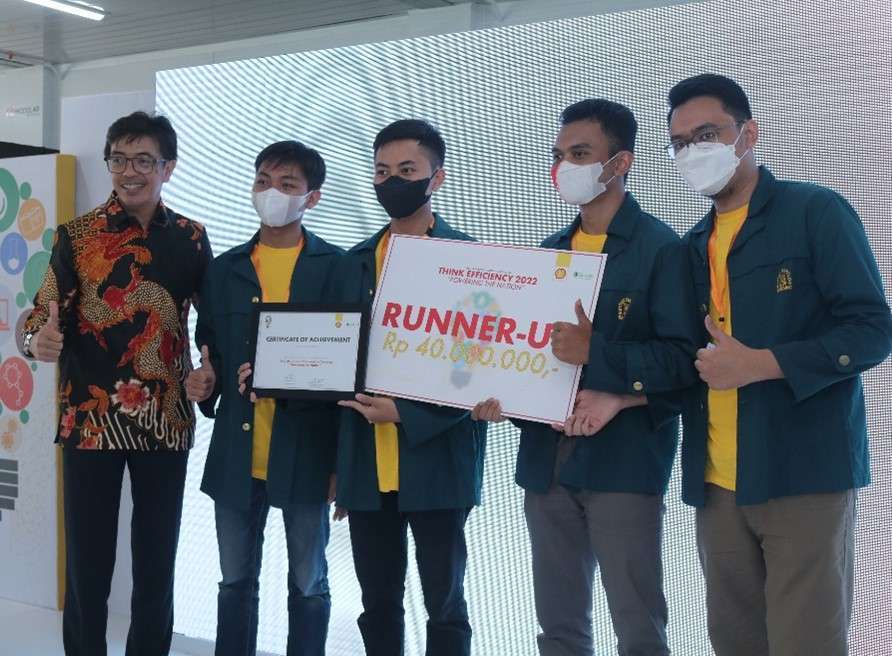 These four students advised to always innovate because they believe this country has resources, namely natural resources and human resources, which are not inferior to other countries. "You have to be able to invent something, but it still has to be scientifically correct," said one member of the Savlite Team. In addition, they advised to take part in the competition as early as possible because it will grow experience that can't be obtained from lectures alone.
This article has been published on the ITB news page with the title "Savlite, Gagasan Alternatif Sumber Daya Terbarukan Untuk Menyuplai Daya Lampu Penerangan Jalan"