On Tuesday, 25 August 2020, Siemens continued its partnership with STEI ITB by providing a grant in the form of Automation System & Substation Protection equipment. The grant-giving event is conducted virtually, in accordance with the current pandemic conditions which do not allow associations.
"The partnership with Siemens Indonesia will provide our students with access to state-of-the-art technical equipment and software that can make them more attractive to potential employers," said ITB School of Electrical Engineering and Informatics Dean, Dr. Tutun Juhana.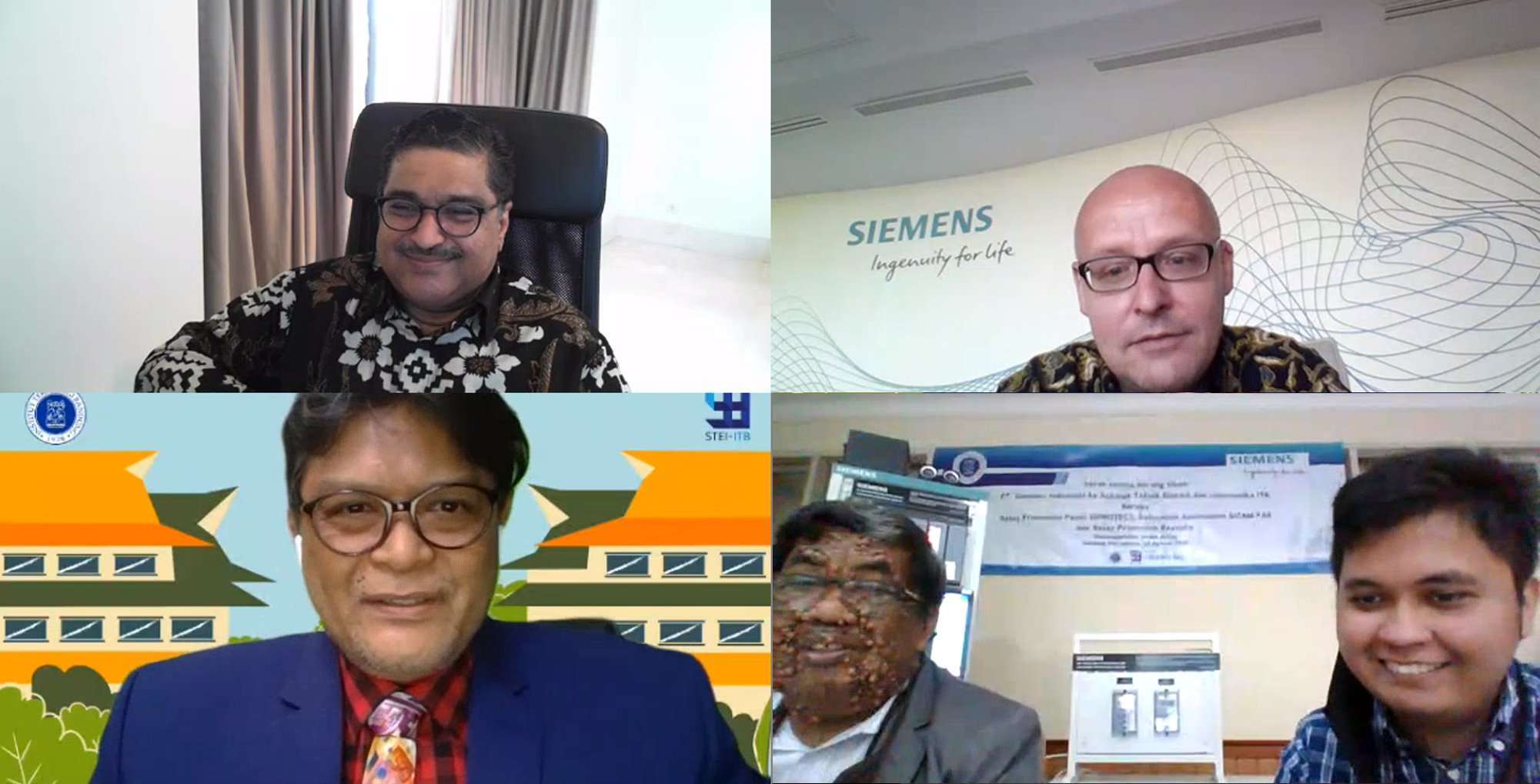 "The close relationship between industry and academia is very important and will benefit both parties. At STEI, we consist of more than 130 faculty members with expertise in electrical engineering, communications, control and automation, and informatics. We prepare our students with skills that match industry needs. We thank SIEMENS for this grant and look forward to continuing our partnership in the future. "
This technology grant is intended to better prepare students and graduates for the complex and cometitive substation automation market, and at the same time build a solid knowledge base for studying Smart Grid technology.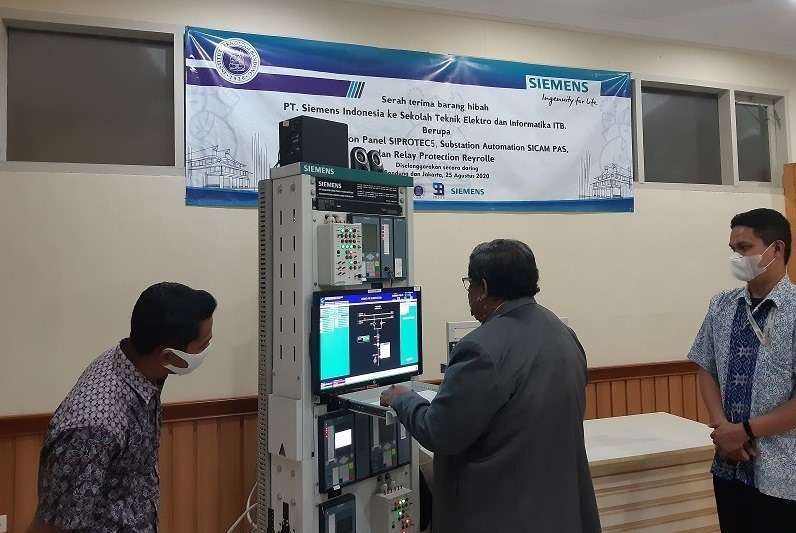 The Substation Automation and Protection Systems grant is intended to better prepare students and graduates for the complex and competitive substation automation market and thereby also create a solid foundation for further Smart Grid technology. ITB students will have access to the SIPROTEC 5 and Reyrolle protection devices as well as the SICAM PAS substation automation system.
With the equipment and software in the laboratory, students will be able to simulate real substation operation and detect and prevent disturbances in the electrical system.